All

Back

Exhibits

Kid Friendly

Events

Art Classes

Past Art Classes

Past Events

Past Exhibits
The VMFA Art and Education Division provides educational exhibitions and programs to museums, arts centers, libraries, galleries, schools, colleges and universities, and retirement facilities throughout the Commonwealth. The Virginia Museum of Fine Arts Statewide Program brings the museum to you! With a network of over 1000 partners across the Commonwealth, VMFA offers exhibitions and programs designed to enhance and expand art experiences for all Virginians.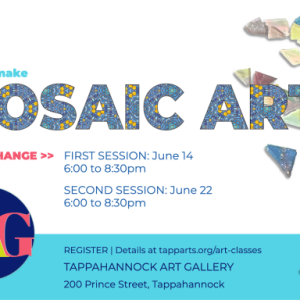 Beginners will make a small frame and learn basic skills and terminology. Participants will be provided with the materials and tools needed to complete the project. Experienced participants may choose work on an independent project. I will have extra glass for purchase for people who want to work on larger projects. This class will take placeContinue reading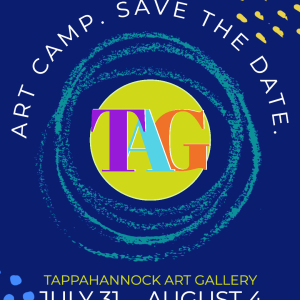 SAVE THE DATE! DETAILS TO COME!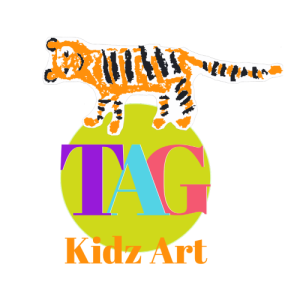 FREE PROGRAM FOR KIDS! Every third Saturday during the Tappahannock Farmers' Market, TAG is offering an art activity for kids. All supplies and materials are provided, and there is no cost to attend. Shop the market in peace and leave your kids' imaginations with us. SCHEDULE APRIL 21 I Shell Critters 10:30 – NoonMAY 20Continue reading